Lawrence Township
Lawrence Township is a township in Mercer County, New Jersey. There are 11,498 properties within this township, and 22% are living with a Septic System while the remaining 78% is on Sewer. New Jersey Septic Management Group is available to assist realtors, the health department, and all residences by providing education about septic systems in Lawrence. Through zoom seminars and workshops, our team of experts has been providing valuable information and services to the residents of Lawrence Township. As a full-service septic company, we are qualified to assist in a variety of different septic services.
Lawrence Township Demographics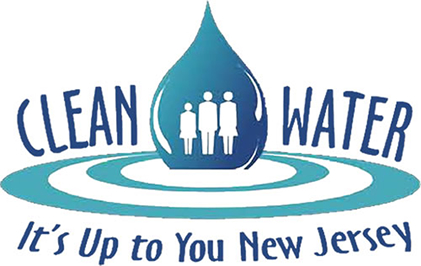 The "Clean Water"  is a good resource within the community that recognizes events that protect the environment and lead to a more sustainable way of living. Your everyday activities can affect water quality. Help reduce the amount of pollution that flows into our waterways by following the tips below.
https://www.cleanwaternj.org/garden.html
Conserve water
Identify pests before spraying pesticides
Reduce the amount of grass by planting ground cover
Use natural pesticides such as milky spore and nematodes wherever possible
Have your lawn tested at the county Rutgers Cooperative Research and Extension office to determine if you need to fertilize
Use a mulching mower instead of bagging grass clippings to reduce lawn wastes and to reduce the need for fertilizer
If you must use herbicides, apply them directly to the weeds rather than broadcasting if possible
Use mulch on flower beds and gardens to prevent weeds from growing and to help absorb water.
Use drought-resistant native plants in gardens and beds. These plants require less fertilizer and less water, thereby reducing the amount of potentially polluted runoff.
Here are 10 more things you can do to protect the Environment:
Take your own reusable canvas bags to the store.
Lower your thermostat one degree (or more) in winter.
Take shorter showers.
Compost your organic waste.
Drive your car less: walk, bike, carpool, use mass transit.
Keep your car tires properly inflated.
Eat locally produced food. Eat less meat.
Shop right in town, instead of traveling a long way to the mall.
Turn off lights in unoccupied rooms.
Drink tap water instead of bottled water.
Lawrenceville Elementary School
Eldridge Park School
Benjamin Franklin Elementary School
Slackwood Elementary School
Lawrence Intermediate School
Lawrence Resource Staff

Mayor - Jim Kownacki
Health Officer - Keith Levine
Environmental Health Specialists - Aimee Landau & Carol Chamberlain