Septic Pumpout and Cleaning
Extend the Life of Your Septic System
Regularly scheduled septic tank pumpouts are extremely important to help extend the longevity of your septic system. Pumpouts ensure that sewage solids do not migrate out of the tank, which leads to problems in the drainage components and beyond.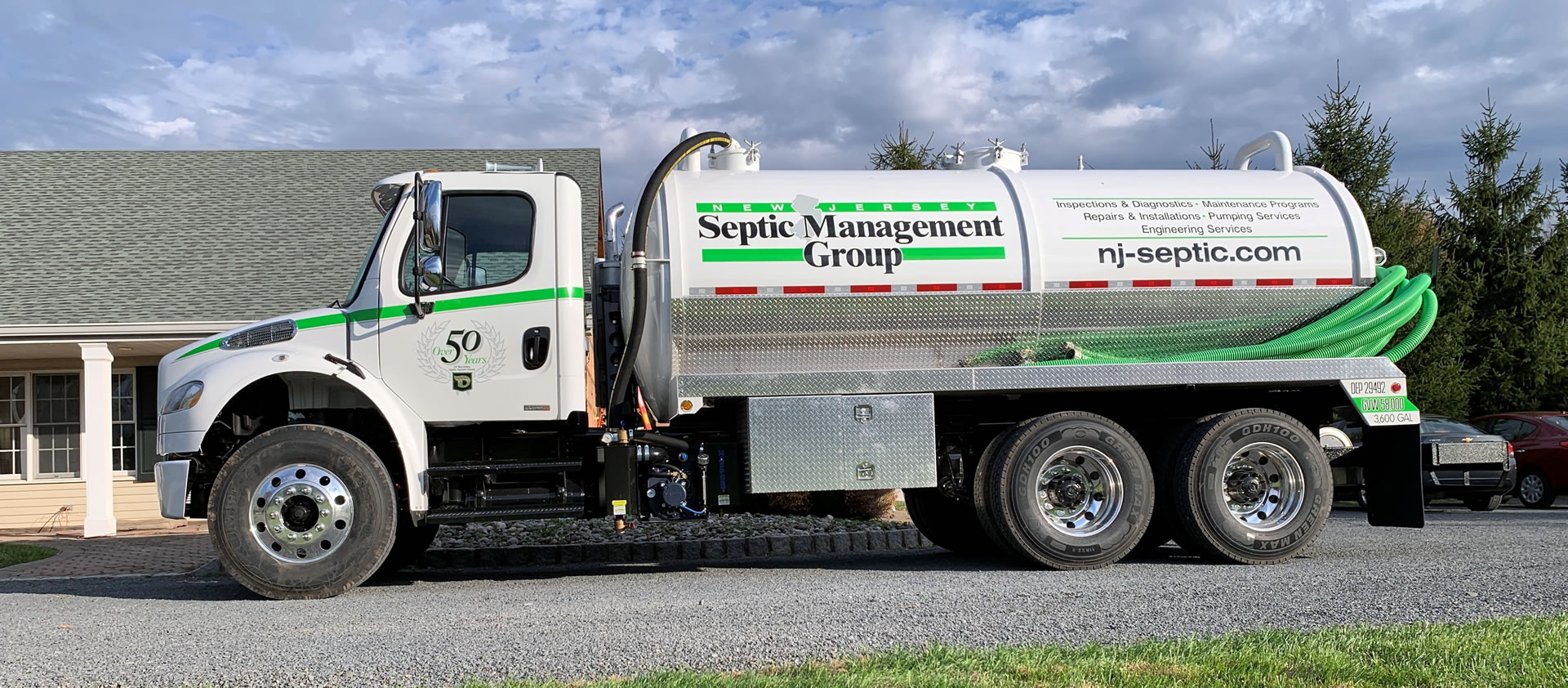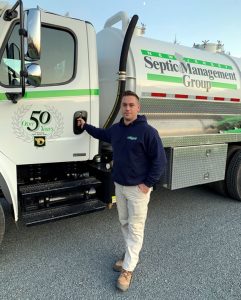 How Often Should I Pump Out My Septic Tank? 
NJSMG recommends homeowners to pumpout their septic tanks every 18 months-2 years as part of an overall septic maintenance program.
Variables to consider when deciding how often to pump your system:
# of household occupants
Age of pump tank and system
Food consumption
Water consumption
Hobbies - i.e. painting
Medication usage
Why is it Important to Use an Additive during the Pump out Process?
Septic systems require live bacteria to consume, digest, and degrade grease, oil and other organic matter, so proper functioning of the system can be maintained. NJSMG highly recommends BioOne®, an additive, that has met the US EPA's safer choice programs rigorous criteria for biological drain line and septic system products. Read more about BioOne®.
Why Choose NJSMG for your Pumpout Service?
Multi point septic tank checklist
Educating customers with critical information about septic systems
Evaluating waste and recommending next pump outs
Offering pre-scheduled services
Offering service maintenance programs to extend the life of your septic system
Many pumping companies simply "PUMP & RUN". This means their operators will use the most convenient opening (no matter what size), pump out the top layer of scum, gray water (effluent) and most of the sludge, then leave. They will not back-wash or stir up a tank's contents to ensure total sludge removal from the sides and corners. Our pumpers work to remove all built-up sludge. They will use an agitator, high-pressure spray and/or backwash to remove all built-up solids from the BOTTOM, SIDES & CORNERS of the septic tank. They will also look for and report problems, such as cracks and leaks, deteriorated baffles or sewage run-back.
Schedule Pump Out
Our pumpout services are limited to the following towns: Annandale, Basking Ridge, Bernardsville, Bedminster, Belle Mead, Bridgewater, Branchburg, Cranbury, Flagtown, Flemington, Franklin Park, Frenchtown, Hillsborough, Hopewell, Lambertville, Lawrenceville, Millstone, Neshanic Station, Pennington, Plainsboro, Princeton, Princeton Junction, Ringoes, Skillman, Somerset, Stockton, Titusville, Warren (Somerset County), West Windsor, Whitehouse Station