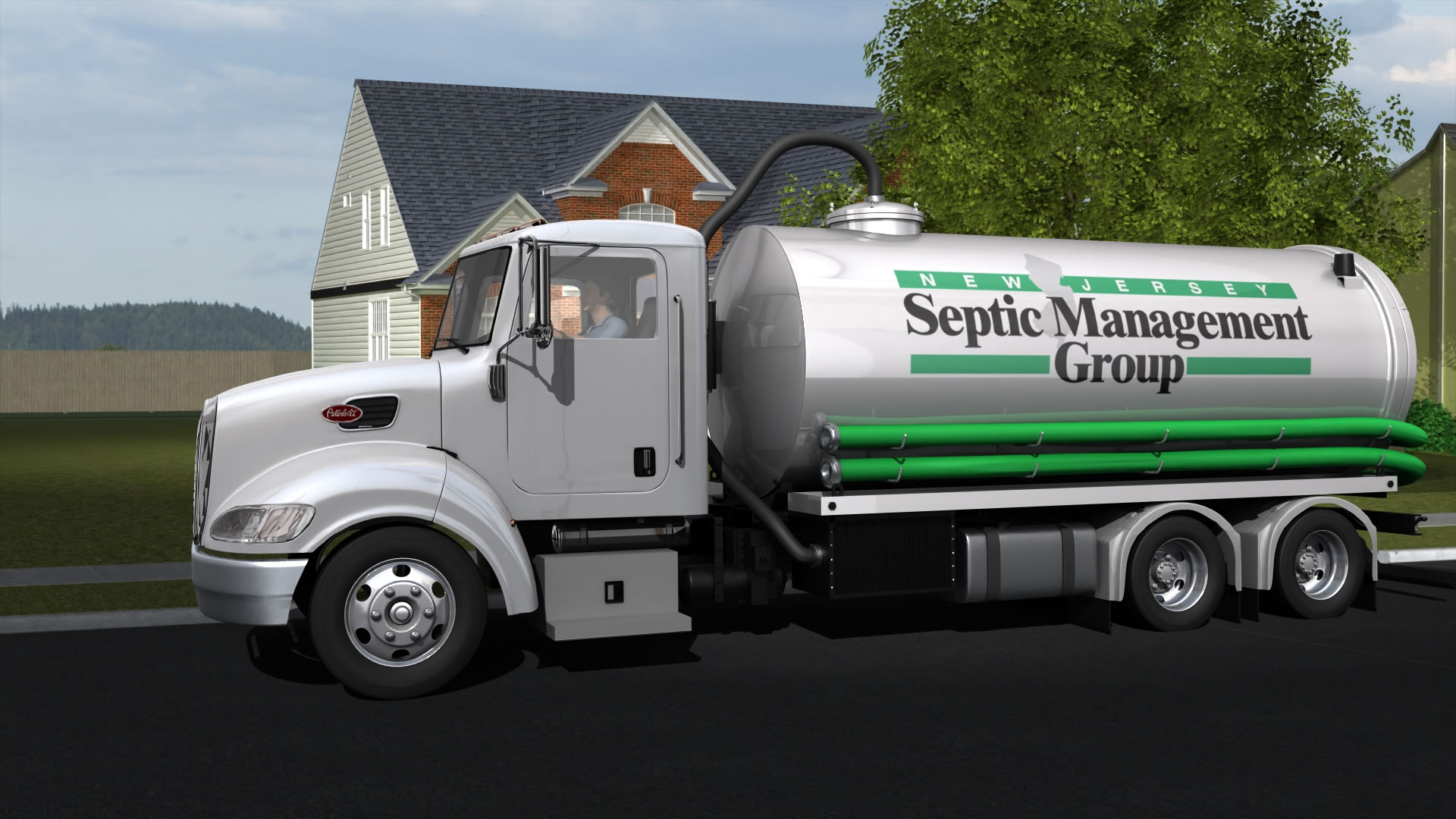 About
New Jersey Septic Management Group, LLC
is a full service, on-site wastewater management company. We service both residential and commercial septic systems with the bulk of our business done in Somerset, Mercer and Hunterdon Counties.
We continue our quest to be "A Green Technology Company" by using state-of-the-art equipment and environmentally friendly products. We offer advanced services to help prolong a system life while helping our customers become responsible septic system owners.
New Jersey Septic Management Group, LLC is the sister company of Dutchtown Nursery, central New Jersey's premier landscaping and excavation firm, with over 50 years of experience serving homeowners, contractors and major corporations throughout central New Jersey.
Company Philosophy
New Jersey Septic Management Group, LLC is committed to "Protecting Our Groundwater…One Septic System at a Time". We pledge to be an industry leader in New Jersey, introducing the latest in septic system technology, investing in the latest equipment & software and providing services to help protect our groundwater. Our goal is to educate the public regarding the proper use and maintenance of septic systems.
New Jersey Septic Management Group, LLC offers the following services to cover ALL of your septic system needs:
Pumping Services
Maintenance Programs
Troubleshooting
Inspections
Repairs
Engineering Services
Installations (full systems)
To meet your needs, we have on staff, a Registered Environmental Health Specialist and experienced field technicians. We offer referrals for reputable, Professional Engineers to help you with new construction or septic system alteration needs. Our office staff is very knowledgeable and available Monday-Friday to answer your questions. Give us a call today at 908-874-4669.
Areas We Serve
Our Services are limited to the following towns: Annandale, Basking Ridge, Bernardsville, Bedminster, Belle Mead, Bridgewater, Branchburg, Cranbury, Flagtown, Flemington, Franklin Park, Frenchtown, Hillsborough, Hopewell, Lambertville, Lawrenceville, Millstone, Neshanic Station, Pennington, Plainsboro, Princeton, Princeton Junction, Ringoes, Skillman, Somerset, Stockton, Titusville, Warren (Somerset County), West Windsor, Whitehouse Station
The Drift family has been in the Septic System / Excavation business for over 50 years.
Jason Drift
As the owner / operator of Dutchtown Nursery, Frank Drift had Jason working on a backhoe by the time he was 8 years old.
In 2002, Jason established New Jersey Septic Management Group, LLC, dedicated to providing and specializing in a full range of septic system services.
Jason is a NEHA Certified, Advanced Installer of Wastewater Treatment Systems and works with local regulators, as well as the NJDEP. He is happy to meet homeowners, onsite, to discuss their septic system issues.
Thomas Cahill, REHS
Septic System Inspections Supervisor
Tom Cahill has been evaluating wastewater treatment systems for more than 30 years. He has a Bachelor of Science degree from Rutgers University and received his Sanitarian License in 1984. Tom has maintained his Health Inspector license (now known as R.E.H.S.) and has developed solid working relationships with the NJDEP, as well as local regulators.
Tom has been a member of various NJDEP committees. He helped to create and develop the inspection standards / reporting for the state of New Jersey, in 2002. He was the co-coordinator of the first NJ Inspectors Training Course, through Rutgers University in 2012, which is now held annually, with his guidance. In addition, he has been an annual presenter at the Rutgers University Spring Course about Wastewater Treatment Systems, given by the NJDEP.