Septics During Quarantine

Spending all day and night at home instead of at work or school means more meals at home, laundry, showers and flushes, making your septic system work harder.
The majority of people know that they have a septic tank (as opposed to sewer), however some homeowners don't even realize where their wastewater goes.
All wastewater from the home goes into the tank, where the solids sink to the bottom and the oils and scum float to the surface. This process occurs as a result of bacteria consuming the organic materials in the water. After the separation occurs, the clear water is then piped out of the tank and discharged into a nearby drain field. The water is filtered by the rocks and minerals in the ground before reentering the water table.
Water usage should be spaced throughout the day in order to give the wastewater enough time to settle before introducing more. If the tank is full and more water is introduced, un-separated water and solids can get displaced into the pipes leading to the drain field. This can cause the drain field pipes and /or the drain field to become clogged with organic matter and scum.
When pipes are clogged, sewage can back up into the home or rise up to the surface of the drain field — a condition that can be worsened this time of year, when soils may already be saturated from spring rains.
Water draining slower than usual, gurgling in pipes, bad odors coming from drains, and overgrowth of vegetation near the drain field all could be signs that a septic pump out is due.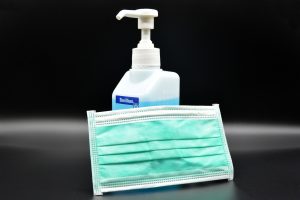 NJSMG recommends pumping every two to three years. Depending on the size of the family, more frequent pumping may be recommended. More frequent pump outs are also recommended for households where people are taking a lot of medications. Medications, chemo and radiation contain chemicals that are excreted from the body eventually ending up in the wastewater and out to the drain field. In addition, with all the extra hand washing, disinfecting and general cleaning being done you should be mindful of products being used. Many cleaning and disinfecting products destroy the good bacteria the septic tank needs. Consider adding a biological additive during this time to restore the good bacteria (see June 2020 Article).
Regular maintenance and pump outs will extend the life of your system, avoiding costly repairs or replacement.